Small cat or dog cushioned cover with poly insert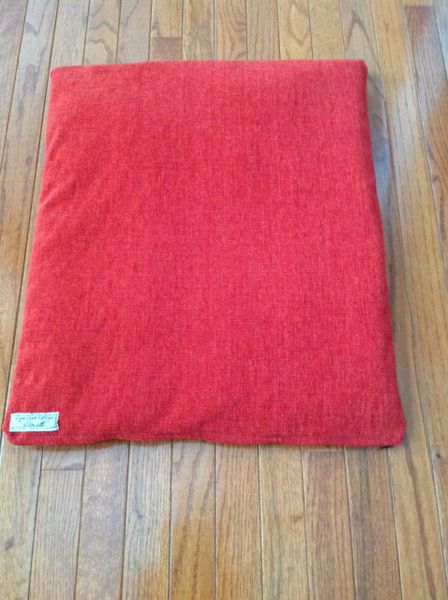 Small cat or dog cushioned cover with poly insert
This pretty orange/red  small cat or dog cushioned covered mat is made from a soft, medium weight fabric that would be a nice accent to any room.  It is a type of brushed corduroy fabric that makes for the perfect lounging mat for your cat or dog to take a snoozer during the day or night. The insert is 100% polyester batting that is 100% mildew and water resistant.
CARE INSTRUCTIONS:Recommended cover to be dry cleaned only.   DO NOT WASH OR DRY CLEAN THE 100% POLYESTER LINING. DO NOT EXPOSE THE INSERT TO HEAT OF ANY SORT - IT WILL MELT IT.   The polyester insert is 100% mildew and water resistant.
Our interchangeable small covers will fit any of the small vinyl mats that are offered on our website.  We make many covers of various holidays, hobby's, etc., the offer you different looks for your investment in a vinyl mat.  If you do not see a cover that suits your interest the please let me know what you would like to see and I will try and make something that fits your needs.
Featured Products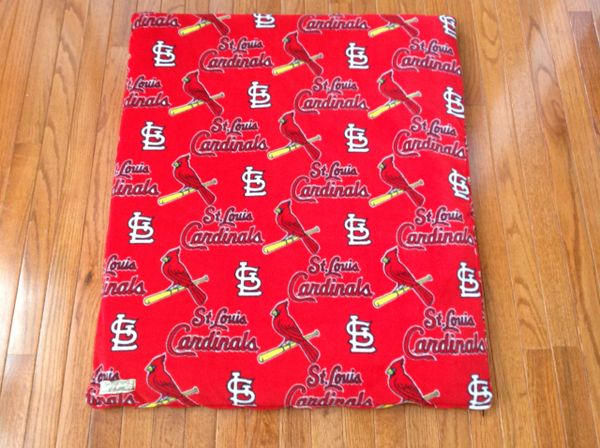 Cover - medium mat cover made from MLB St. Louis Cardinal's fleece fabric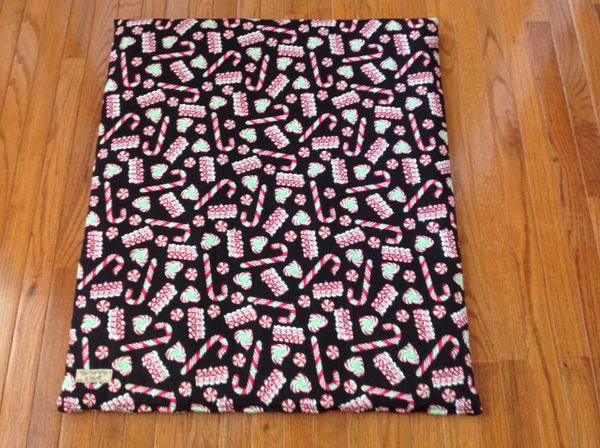 Cover - Medium Christmas mat Cover