Pet bowl place mat large royal blue marine vinyl approx. 23"L x 16"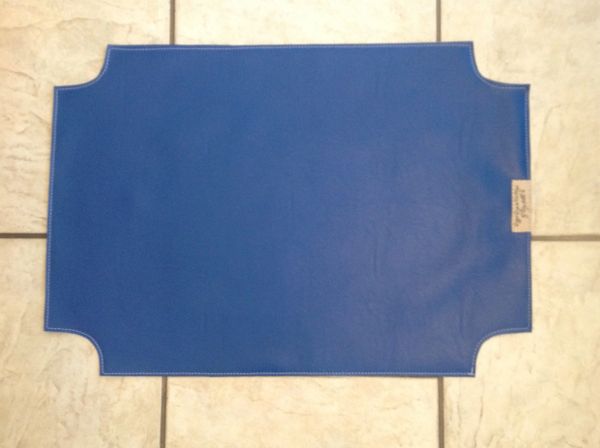 Pet bowl place mat large royal blue marine vinyl approx. 23"L x 16"
Approximately 23"L x 16"W Pet Bowl Place mat to eliminate food and water from landing on your floor. A very nice royal blue color.  Water/mildew resistant and double sided.  Rectangle with circular corners.  These mats are great and may not catch every morsel or water drip but it will catch most.  Marine vinyl is as durable as it comes so you should not have to worry about this mat getting worn out any time soon, however, if your dog is a chewer it is not recommended to allow him to chew on it because he could possibly choke on it. Marine vinyl is pretty tough but, as anything, it does have its limits.  This place mat should last you years depending on how you take care of it.  When I travel I take pet bowl place mat and  my cushioned flat mat so Holly will have something of hers in the room.  All you need to do to clean the place mat is wash it in the sink as you would a plate with a little dish washing liquid such as Dawn dish washing liquid and a sponge.  You can towel dry or let it dry on its own.  It is water and mildew resistant so it really does not matter but DO NOT use any heat on it such as a hair dryer or clothes dryer.  Heat can and will melt vinyl.  Do not wash it in the washing machine.

Featured Products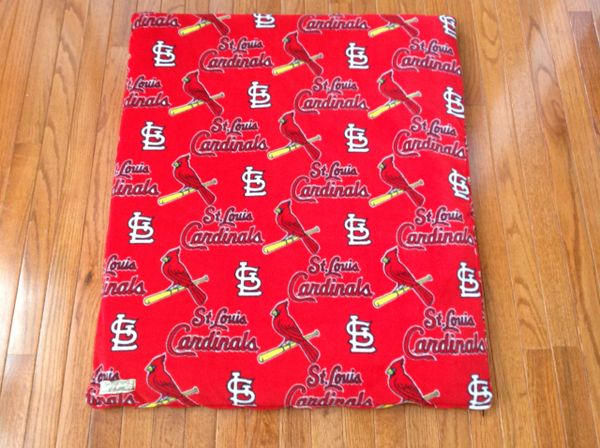 Cover - medium mat cover made from MLB St. Louis Cardinal's fleece fabric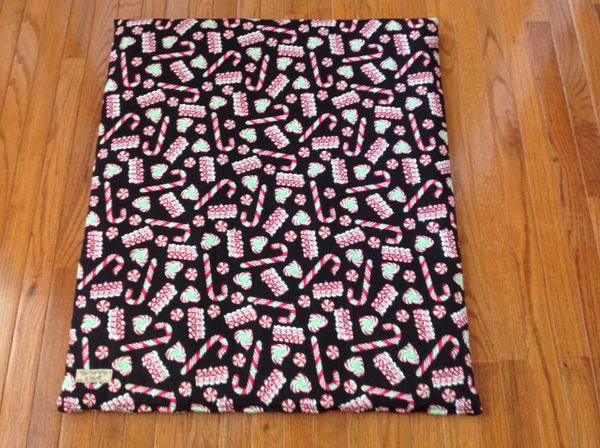 Cover - Medium Christmas mat Cover