Mat - medium soft designer vinyl alligator look - rich chocolate & deepest chocolate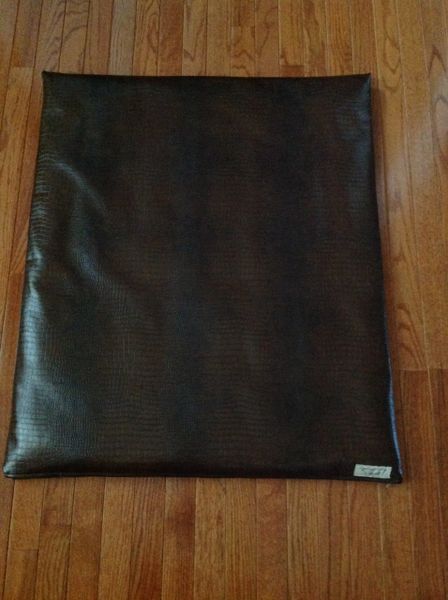 Mat - medium soft designer vinyl alligator look - rich chocolate & deepest chocolate
Medium designer vinyl mat deep rich chocolate and the deepest (looks almost black at times) chocolate alligator look that is soft. this is another one that you need to be careful with nails and roughness.  It is very pretty and very soft.  In my opinion, I think it is better suited for the older or calmer dog that does not have long nails.  I recommend indoor use only.
Wipe with warm damp cloth and very mild soap when needed. 
DO NOT PUT THIS PRODUCT IN THE WASHING MACHINE AND DO NOT EXPOSE ANY OF THIS PRODUCT TO HIGH HEAT SUCH AS A HAIR DRYER, CLOTHES DRYER OR ANY TYPE OF HEATERS.  VINYL AND THE 100% POLYESTER INSERT CAN AND WILL MELT IF TEMPERATURE IS HOT.
Featured Products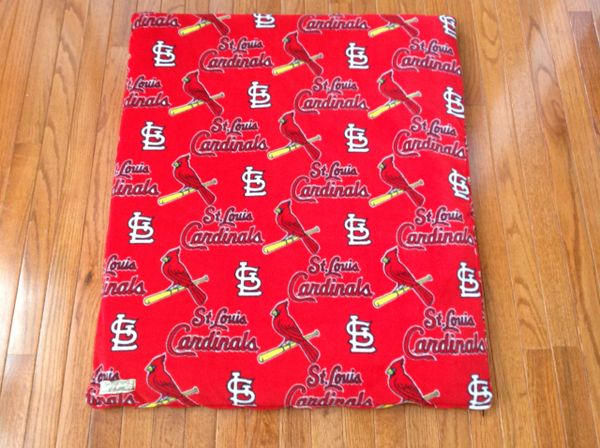 Cover - medium mat cover made from MLB St. Louis Cardinal's fleece fabric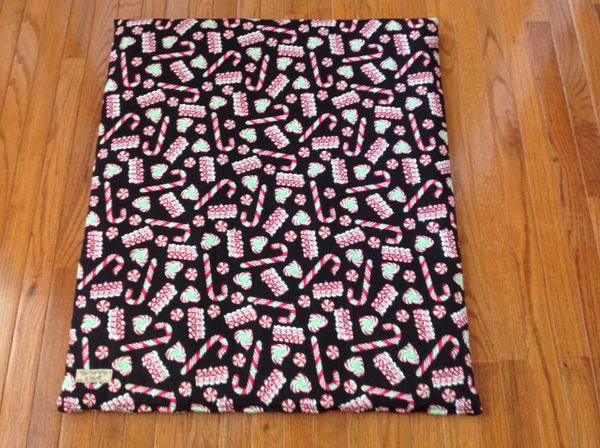 Cover - Medium Christmas mat Cover