Pillow - medium - fluffy/stuffy thick pillow purple monkey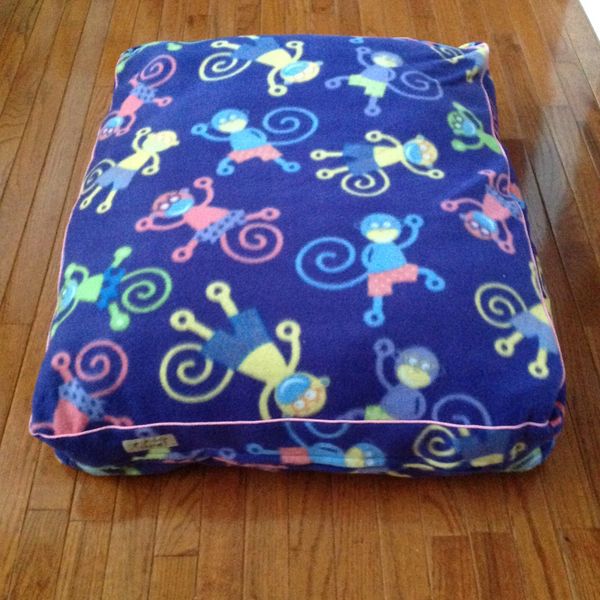 Pillow - medium - fluffy/stuffy thick pillow purple monkey
Medium thick fluffy/stuffy purple monkey pillow with piping trim and hidden zipper.  Cover is 100% fleece. The stuffing within the casing is 100% poly-fil which is water and mildew resistant. We made this for your pet to lounge around on, however, my friends decided to use pillows like this for decorating their children's room.  
This is a one of a kind pillow - we only made one folks.  I love having something no one else has. Uniqueness!!
 Approx. 26 1/2" wide x approx. 29" length x approx. 7" deep. Fabric is 100% fleece with piping trim.
MACHINE WASH THE FLEECE COVER ONLY IN COLD OR WARM WATER. DO NOT WASH THE CASING INSERT.  LINE DRY OR DRY ON DELICATE OR FLUFF CYCLE OF YOUR DRYER.  DO NOT OVER DRY. DO NOT PUT STUFFING IN WASHING MACHINE OR DRYER.  100% POLY-FIL WILL MELT NEAR EXCESSIVE HEAT.

This pillow does not have interchangeable covers.
 tsaliba@doggiedigsandcatnaps.com - email address for my E Commerce Website "Doggie Digs & Cat Naps by Terrye Saliba  
Featured Products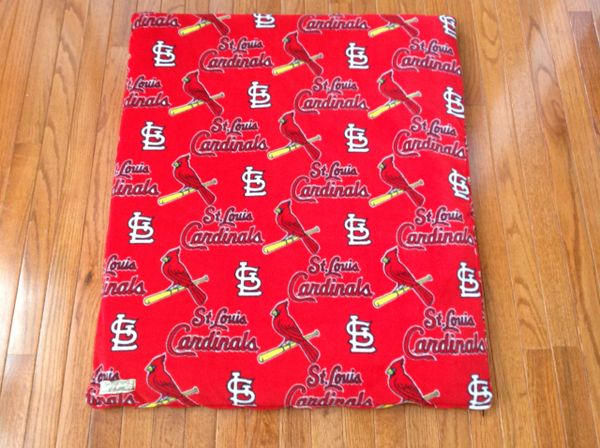 Cover - medium mat cover made from MLB St. Louis Cardinal's fleece fabric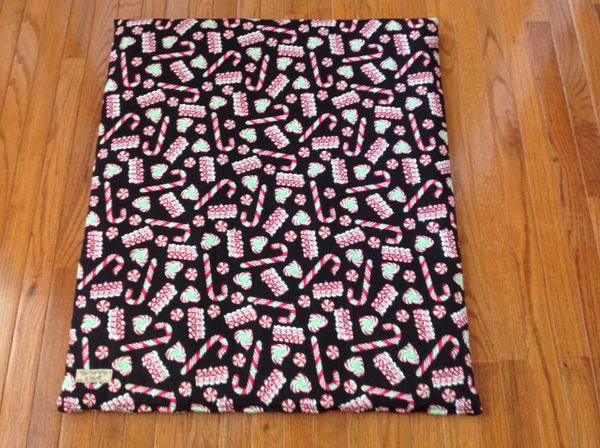 Cover - Medium Christmas mat Cover