Mat - medium - beautiful designer copper color alligator look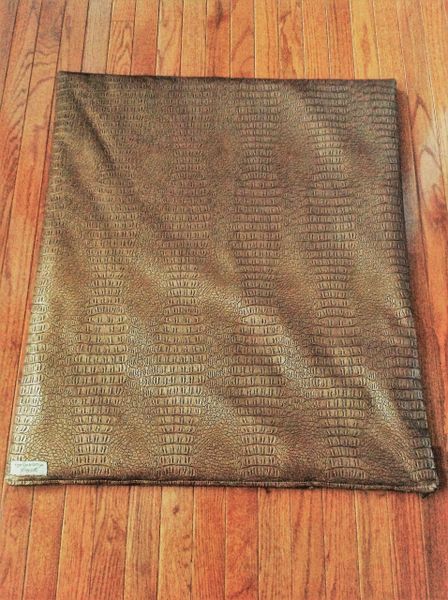 Mat - medium - beautiful designer copper color alligator look
Designer vinyl alligator look which is absolutely a stunning shade of copper.    It is a "medium feel and medium weight and is recommended for indoor use only. When I say medium feel that means that it is more durable than the ones that are soft or very soft.  It is a thicker grade of vinyl.  The polyester insert is 100% water and mildew resistant. What a nice accent piece for your den and serves more than one purpose.  When children or company are visiting and sit in the floor allow them to sit on the mat instead of the floor where people walk.  Works like a charm. A mat with multiple uses. I would rather them sit on my pet lounging mat than where people have tracked in.  No telling where the bottom of their shoes have been - you know what I mean?
Wipe with warm damp cloth and mild soap when needed.
DO NOT PUT THIS PRODUCT IN THE WASHING MACHINE.  DO NOT EXPOSE ANY OF THIS PRODUCT TO HEAT OF ANY SORT SUCH AS A HAIR DRYER, CLOTHES DRYER OR ANY TYPE OF HEATERS.  VINYL AND THE 100% POLYESTER INSERT CAN AND WILL MELT IF THE TEMPERATURE IS HOT ENOUGH.
Featured Products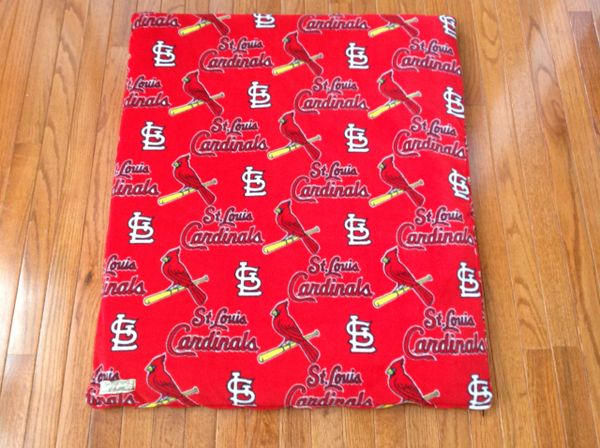 Cover - medium mat cover made from MLB St. Louis Cardinal's fleece fabric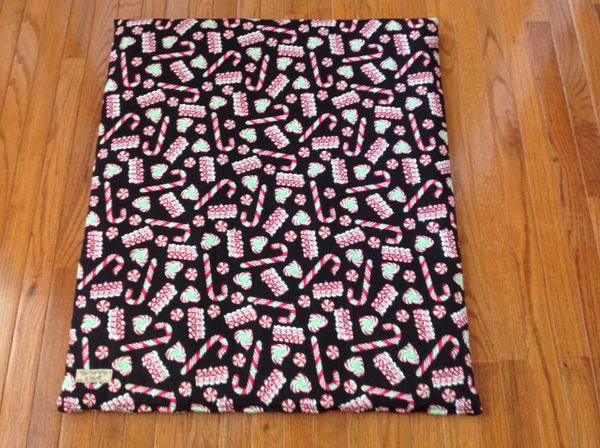 Cover - Medium Christmas mat Cover