Cover- medium - mat cover "designer" polyester (silky feel) soft brownish/clay color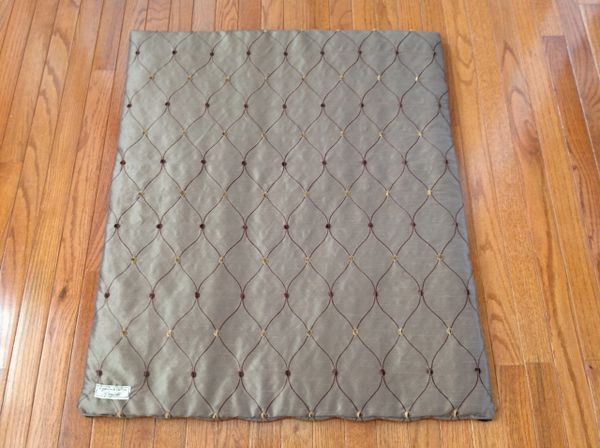 Cover- medium - mat cover "designer" polyester (silky feel) soft brownish/clay color
Medium mat cover.   Beautiful brownish/clay color with a chocolate brown embroidery design. Thin material with a silky feel.  100% polyester/rayon.  
The fabric has a silky feel to it and very light weight. 100%polyester/rayon. This cover is very delicate and needs to treated with care.  Cat nails could possibly snag the fabric but if cat is declawed it would make a perfect mat. A dog would be fine but this one, to me, would be nice for a grown mature or disciplined dogs and one that you keep the nails trimmed.  This cover can be used as an interchangeable cover for any of our mats that are the same size. This cover along with all the other covers were made to be covers for any of the mats we make as long as the same size.
CLEANING INSTRUCTIONS: Material is delicate and considered thin. REMOVE POLYESTER INSERT BEFORE TAKING THE COVER TO THE DRY CLEANERS OR WASHING THE COVER. Do not try to clean the insert.  The insert is 100% polyester batting and is mildew and water resistant.DO NOT EXPOSE the insert to heat of any sort such as a hair dryer, clothes dryer or heaters.  With that said, I would dry clean the cover or be very careful if you wash it in the washing machine. You may want to hand wash it possibly in cold or warm water or put in a netting bag then put in the wash on delicate cycle. Line dry the cover or use the fluff or delicate cycle if putting into the dryer.   
Featured Products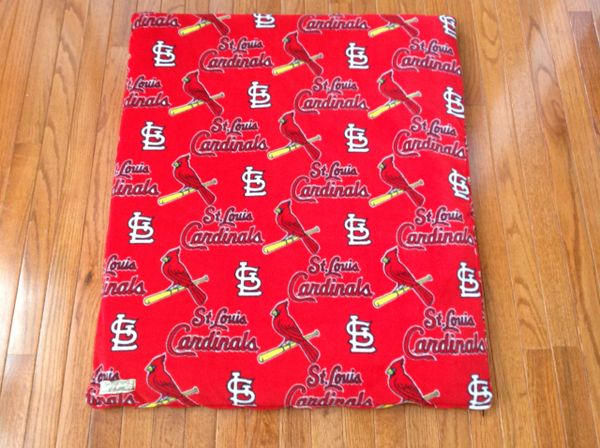 Cover - medium mat cover made from MLB St. Louis Cardinal's fleece fabric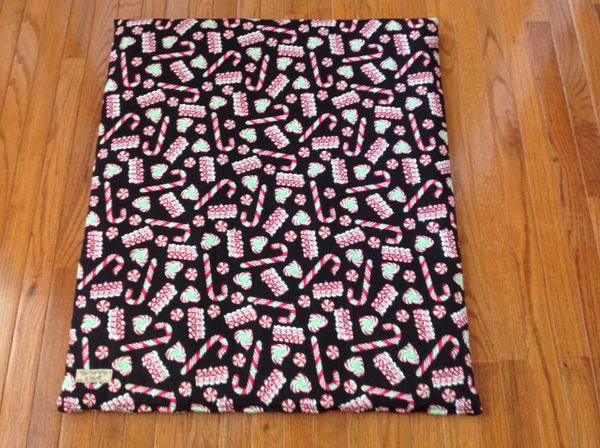 Cover - Medium Christmas mat Cover