Cover - medium - mat cover made from Solarium outdoor fabric - birds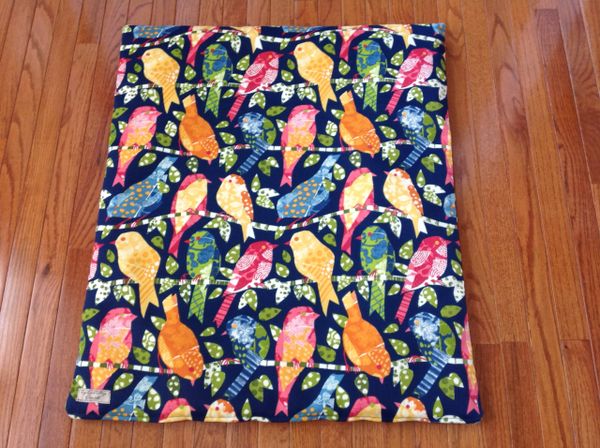 Cover - medium - mat cover made from Solarium outdoor fabric - birds
Medium cushioned cover- Cover made from Solarium outdoor fabric. Beautiful patio cover to put on your patio or deck. the navy back ground with the multiple color of birds is truly outstanding accent mat for your pets to lounge around on while enjoying the outdoors.  Outdoor fabric as you probably know is not considered really soft but is very comfortable.  I chose to make outdoor mats because it is a great benefit for my pet. It is hard for my pet or myself to sit on the concrete and or deck.  I will not sit on the concrete or the deck floor and  I do not expect my pet to have to lay on the hard surfaces either.  These cushions work like a charm and are very attractive. This cushion and insert is weather resistant. The polyester insert is 100% water and mildew resistant. 
WASHING INSTRUCTIONS - REMOVE THE 100% POLYESTER INSERT BEFORE PUTTING THE COVER IN THE WASHING MACHINE. Do not wash the insert it is 100% water and mildew resistant. You can machine wash your cover in warm or cold water or hand wash if you prefer. Machine dry the cover on delicate or fluff cycle or line dry.  DO NOT EXPOSE THE POLYESTER INSERT TO ANY HEAT OF ANY SORT SUCH AS A HAIR DRYER, CLOTHES DRYER OR HEATERS. THE INSERT IS 100% POLYESTER AND WILL MELT IF PUT NEAR HEAT.           
 Doggie Digs & Cat Naps is not an agent of, a representative of, an employee of or associated with any of the licensed manufacturers who sell their fabrics to retail stores for resale to the public. 
Featured Products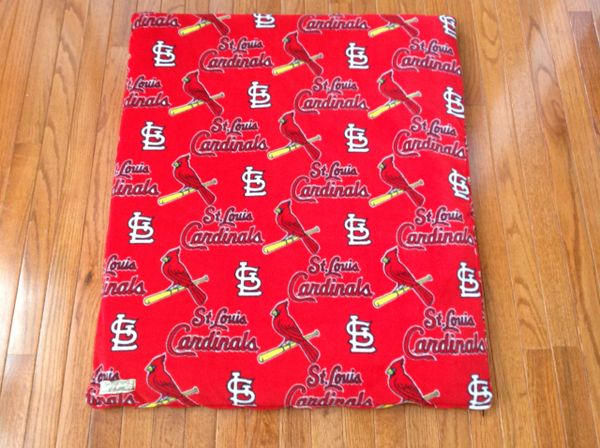 Cover - medium mat cover made from MLB St. Louis Cardinal's fleece fabric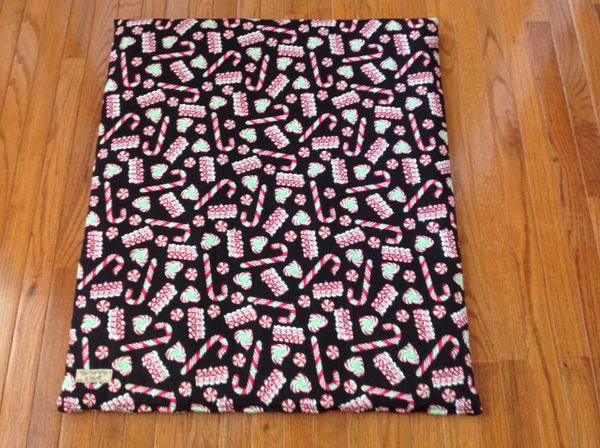 Cover - Medium Christmas mat Cover