Cover - medium - mat cover made from Disney wonder woman fleece fabric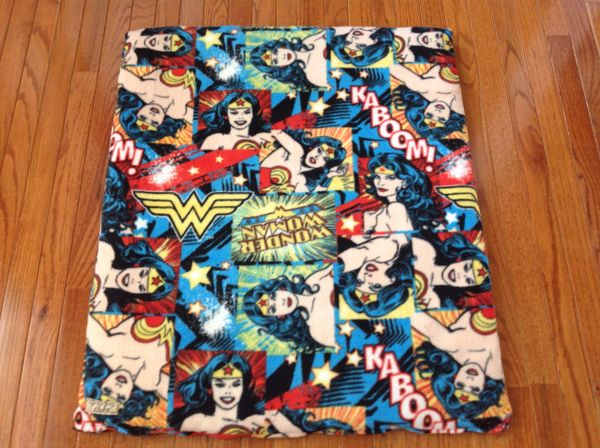 Cover - medium - mat cover made from Disney wonder woman fleece fabric
medium cushioned cover made from Disney Wonder Woman 100% fleece fabric. Fleece is such a great fabric for your pets to lounge around on especially in the cooler time of the year.  It is so cozy and soft. The 1005 polyester insert is 100% mildew and water resistant.  This cover is perfect for your daughters room if your pet to hang out in her room.  It is the perfect lounging cushion without the bulkiness of a pet bed or it makes for a great accent piece and for the children to sit on as well.  I enjoy using mine to put on my bed if you do want blankets and such on your bedspread.  These cushions are great to use in your car when traveling for your pet to lay on or in a hotel room.  They are very light weight and so easy to carry.
WASHING INSTRUCTIONS - REMOVE THE 100% POLYESTER INSERT BEFORE PUTTING IN THE WASHING MACHINE.  You can machine wash your cover in warm or cold water or hand wash if you prefer. Machine dry the cover on delicate or fluff cycle or line dry.  DO NOT EXPOSE THE INSERT TO ANY HEAT OF ANY SORT SUCH AS A HAIR DRYER, CLOTHES DRYER OR HEATERS. THE INSERT IS 100% POLYESTER AND WILL MELT IF PUT NEAR HEAT.                                                                         

Doggie Digs & Cat Naps is not an agent of, a representative of, an employee of or associated with any of the licensed manufacturers who sell their fabrics to retail stores for resale to the public. 
Featured Products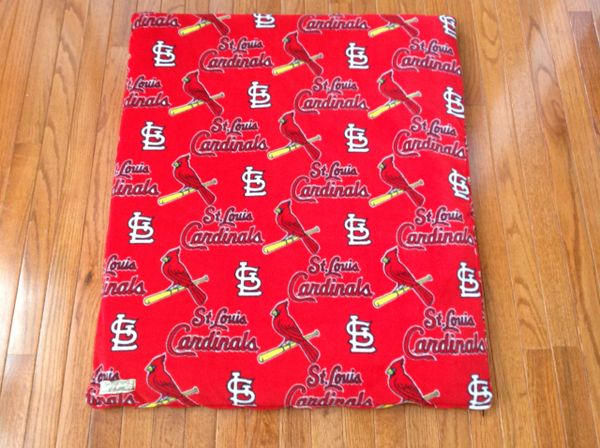 Cover - medium mat cover made from MLB St. Louis Cardinal's fleece fabric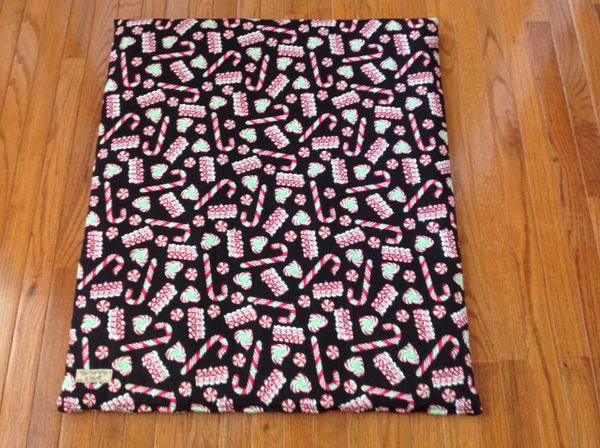 Cover - Medium Christmas mat Cover