Mat - medium designer vinyl faux leather look - Magenta -hot pink
Mat - medium designer vinyl faux leather look - Magenta -hot pink
Medium designer vinyl mat faux distressed hottest of pink leather look.  Magenta metallic shimmer - a very hot deep vibrant pink color.  It is a medium to lighter weight vinyl and a soft feel.  Recommended indoor use only. The designer vinyl mats are not recommended for outdoors.  Vinyl is water resistant but I do not take that chance.  If liquid gets on it you want to wipe it off.  The insert is 100% polyester batting so it is 100% mildew and water resistant.  This is a beautiful addition to your daughters room and even though it is originally designed for a pet mat people can sit on it too instead of having to sit on the floor - that is your choice.  
Wipe with warm damp cloth and mild soap when needed. Great addition to daughter's room.
DO NOT PUT THIS PRODUCT IN THE WASHING MACHINE AND DO NOT EXPOSE ANY OF THIS PRODUCT TO HIGH HEAT SUCH AS A HAIR DRYER, CLOTHES DRYER OR HEATERS OF ANY SORT.  VINYL AND THE POLYESTER INSERT CAN AND WILL MELT IN HIGH HEAT.
Featured Products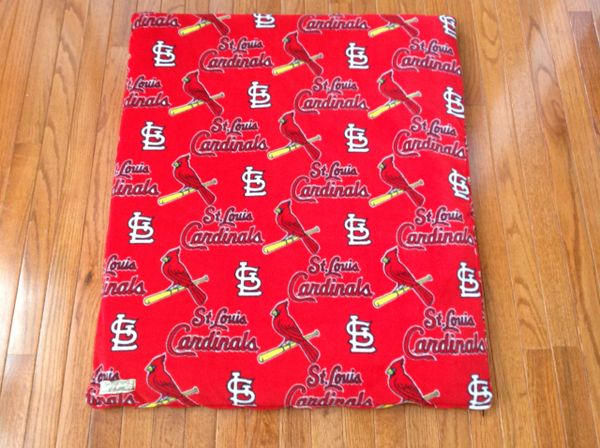 Cover - medium mat cover made from MLB St. Louis Cardinal's fleece fabric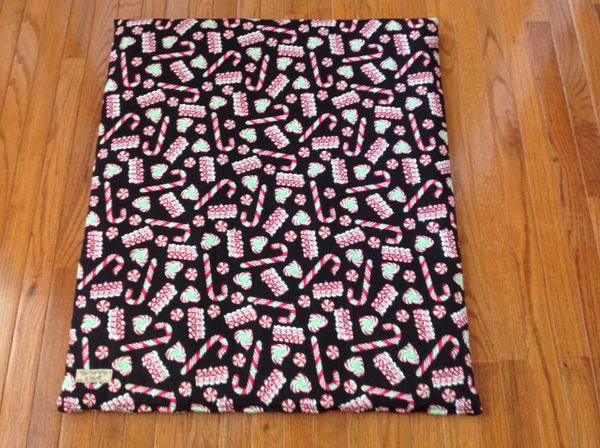 Cover - Medium Christmas mat Cover