Mat - medium vinyl designer crocodile look - turquoise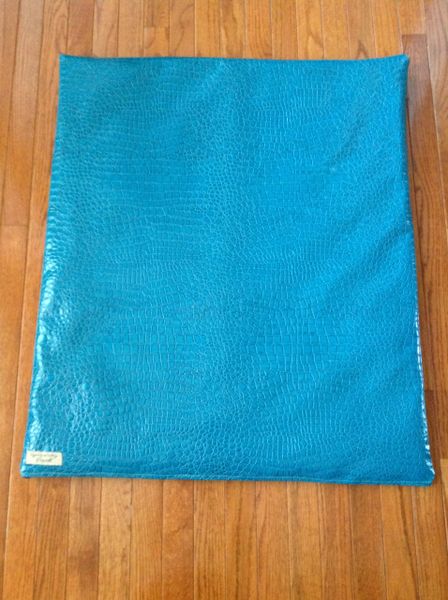 Mat - medium vinyl designer crocodile look - turquoise
Medium designer vinyl mat crocodile look -  beautiful rich turquoise color "medium soft" touch.  This mat will bring a vibrant colorful look to any room.  Recommend for indoor use only.  Who says it has to only be for your pet.  I use my mats to sit in the floor when I need to and vinyl will last a very long time no matter what you use it for.  Check out the interchangeable covers available to change the look of your mat for special occasions, holidays, birthday parties or just for your favorite ball team.  We add covers all the time and if you have an idea for a particular cover please let me know and we will do our best to try and find the fabric.  You can even make them for yourself but it is fun to be able to change the look whenever you want.
Wipe clean with warm damp cloth and mild soap when needed.
DO NOT PUT THIS PRODUCT IN THE WASHING MACHINE AND DO NOT EXPOSE ANY OF THIS PRODUCT TO HIGH HEAT SUCH AS A HAIR DRYER, CLOTHES DRYER OR HEATERS OF ANY SORT.  VINYL AND THE POLYESTER BATTING INSERT CAN AND WILL MELT IF EXPOSED TO HOT ENOUGH TEMPERATURES.
Featured Products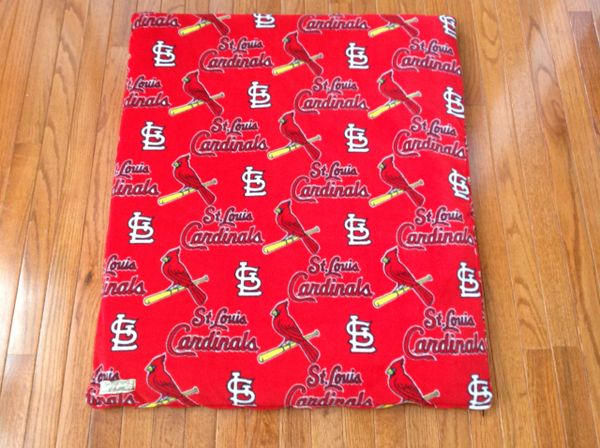 Cover - medium mat cover made from MLB St. Louis Cardinal's fleece fabric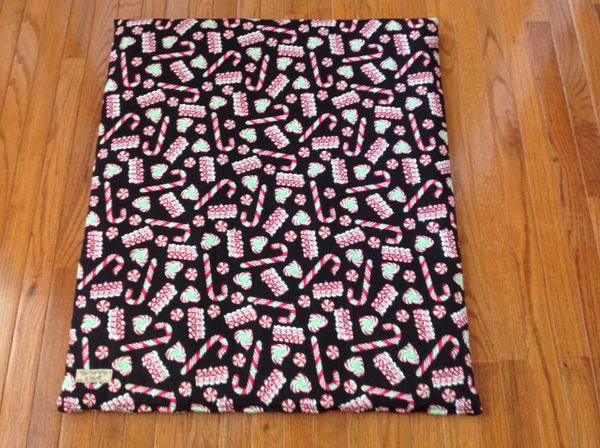 Cover - Medium Christmas mat Cover