Mat - medium designer vinyl crocodile pattern very dark charcoal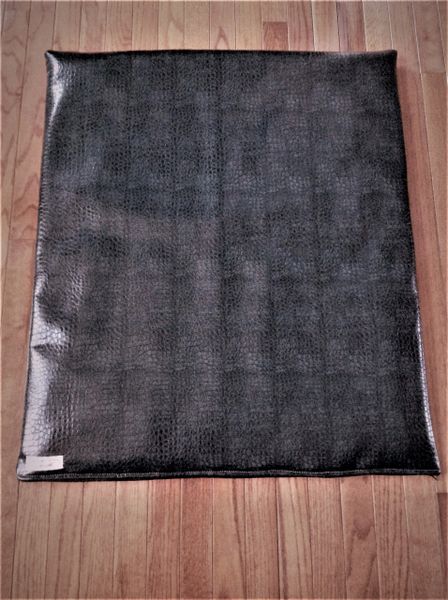 Mat - medium designer vinyl crocodile pattern very dark charcoal
Medium - designer vinyl mat crocodile pattern.  Dark charcoal color and is very soft.  It is actually darker than the picture (almost soft black) recommend indoor only. The designer mats are vinyl but not marine vinyl as the other mats we make.  With that said, they are upscale and decorative looking so you should want to have it remain in your house.   You can use for your pet lounging mat or company can sit on it when extra seats are needed to keep people from sitting on the floor. My pets love their mats and as I have said many times, this is not a bed it is a mat to use in your den or where ever you want.  It is used to make it easier and more comfortable than hardwood or tile flooring.  They are great on rugs or carpet too.  People love pampering their pets and at the same time I want their lounging mat to look good and not have the stinky smell that most dog beds and blankets usually have.  Personally, I cannot stand it and chose to teach my dogs to lay on the mats.  It works and they look so much better than the ole checker, plaids and paw prints fabric that are made from cheap fabric that are very hard to keep their shape. 
Wipe clean with a damp cloth and mild soap.
DO NOT PUT THIS PRODUCT IN THE WASHING MACHINE AND DO NOT EXPOSE ANY OF THIS PRODUCT TO HIGH HEAT SUCH AS A CLOTHES DRYER, HAIR DRYER OR HEATERS OF ANY SORT.  HIGH HEAT CAN AND WILL MELT VINYL AND THE 100% POLYESTER INSERT.  
Featured Products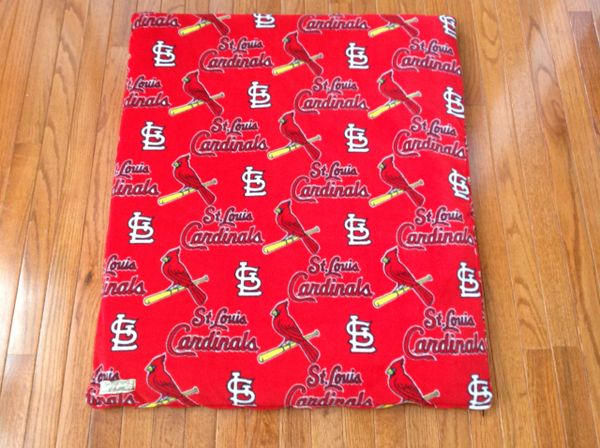 Cover - medium mat cover made from MLB St. Louis Cardinal's fleece fabric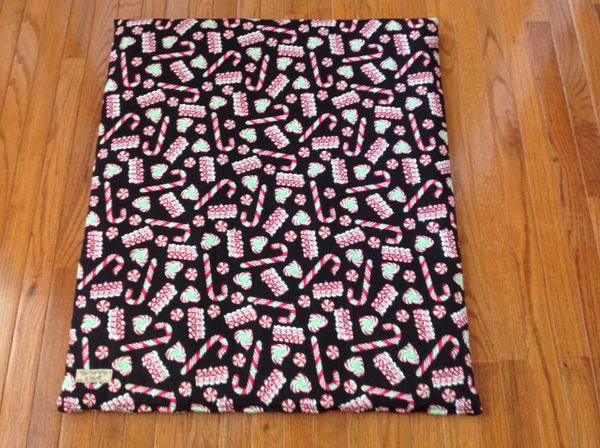 Cover - Medium Christmas mat Cover