Dog Mat Cushioned Bed - True Red Marine Vinyl - Indoor/outdoor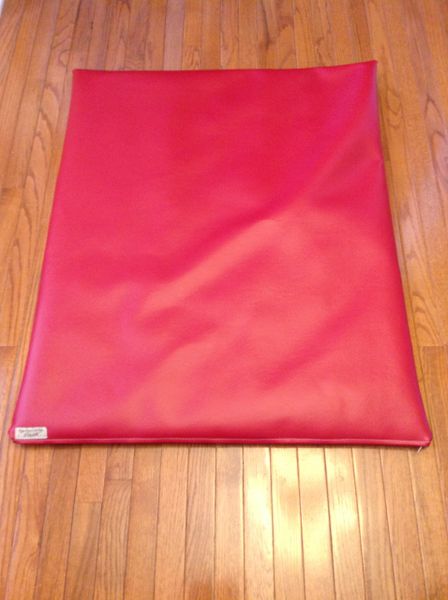 Dog Mat Cushioned Bed - True Red Marine Vinyl - Indoor/outdoor
Dog Bed Mattress - Marine Vinyl - Indoor/Outdoor - 35" x 30"

Description
True red medium marine vinyl dog mattress for your pet to lounge on instead of the hard surfaced floors in your home, or the concrete patio or deck. This mat is great for the outdoors and to travel with.  Take to friends or families homes or take it to an outdoor picnic for you and your pet to sit or lounge on.  If left outside no need to worry simply lay it over the back of an outdoor chair, as you would a wet towel after swimming, with the zipper end facing down toward the ground with the zipper zipped, and allow the water to drain out on its own.  It will take 1 or 2 hours and then ready to use again. 



Features
Completely mildew and water resistant
Easy to clean with a damp wet cloth

This pet mattress will last for yours
Made from high quality marine vinyl that is chew resistant and weather resistant
Numerous interchangeable covers to choose from (see webpage)
Size: 35"L x 30"W
If you have an idea for a cover - a type of fabric or a hobby - email me and I will try and locate the fabric.  tsaliba@doggiedigsandcatnaps.com
NOTE - NEVER EXPOSE ANY OF THIS PRODUCT TO HIGH HEAT OF ANY SORT SUCH AS HEAT FROM A HAIR DRYER, CLOTHES DRYER AND KEEP AWAY FROM HEATERS OF ANY TYPE. THIS INCLUDES THE MARINE VINYL MAT AND THE 100% POLYESTER INSERT THAT WILL MELT IF EXPOSED TO HEAT. DO NOT PUT ANY PART OF THIS PRODUCT IN A WASHING MACHINE, IT WILL RUIN IT.  
Featured Products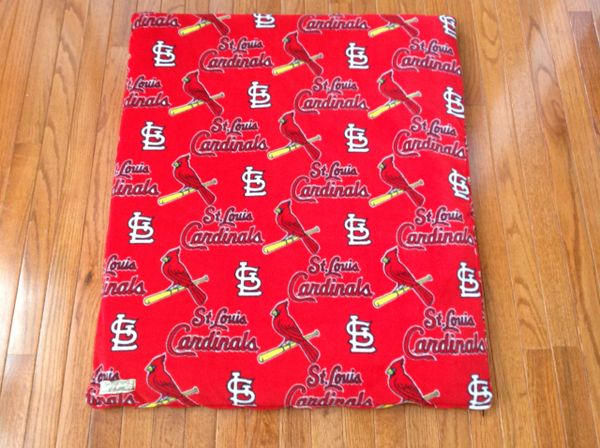 Cover - medium mat cover made from MLB St. Louis Cardinal's fleece fabric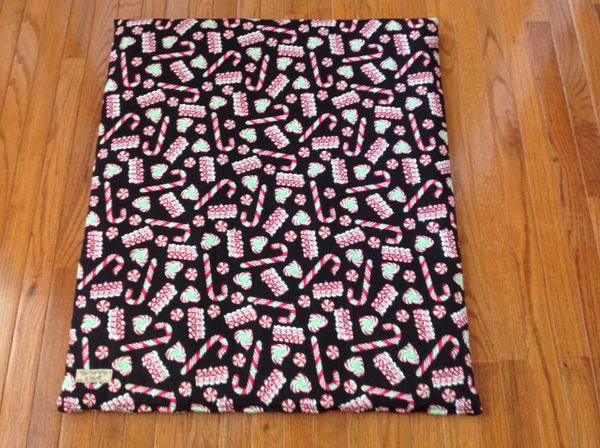 Cover - Medium Christmas mat Cover