Pillow - large - Fluffy Stuffy thick Paneled Pillow dark to medium blues with dogs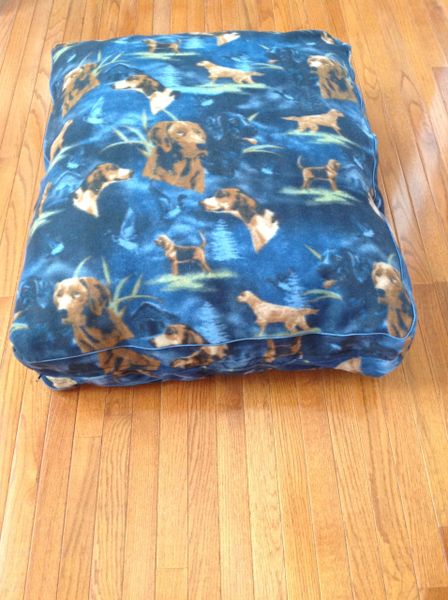 Pillow - large - Fluffy Stuffy thick Paneled Pillow dark to medium blues with dogs
Large medium to darker blue "fluffy stuffy"  with beige colored dogs which is really neat. This pillow has paneled sides, hidden zipper with piping trim and the stuffing, within the casing, is 100% poly-fil which is 100% water and mildew resistant. Whether your pet lounges on it or yourself it is a great addition to your home. 
In other words, a lot of extras were added to make this a very well made pillow.
You will not see another one of these because we only made one.   
 Approx. 7" thick x 35" length and approx. 30" wide. 
MACHINE WASH THE FLEECE COVER ONLY IN COLD OR WARM WATER. DO NOT WASH THE CASING INSERT. TO DRY YOU CAN LINE DRY OR DRY ON DELICATE OR FLUFF CYCLE OF YOUR DRYER.  DO NOT OVER DRY. DO NOT PUT STUFFING IN WASHING MACHINE OR DRYER.  100% POLY-FIL WILL MELT NEAR EXCESSIVE HEAT.

This pillow does not have interchangeable covers/it is one of a kind
 tsaliba@doggiedigsandcatnaps.com - email address for my E Commerce Website "Doggie Digs & Cat Naps by Terrye Saliba  
Featured Products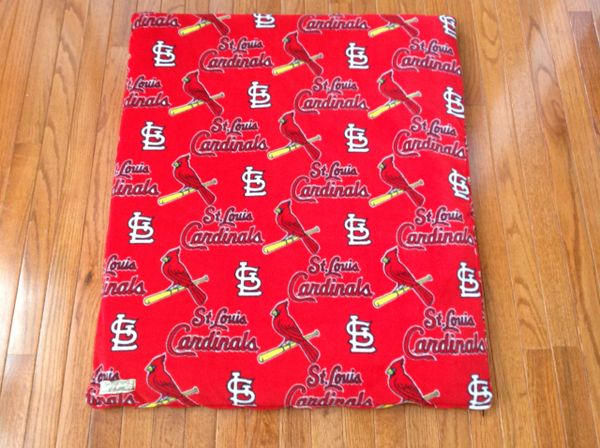 Cover - medium mat cover made from MLB St. Louis Cardinal's fleece fabric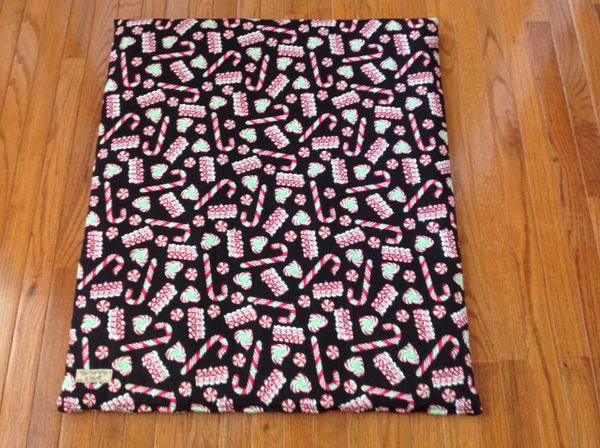 Cover - Medium Christmas mat Cover